On Tuesday night, the Los Angeles Lakers honored Paul Gasol by retiring his No. 16 jersey. The 7-footer helped the team become champions alongside Kobe Bryant and is one of the several heroes of the Los Angeles Lakers franchise.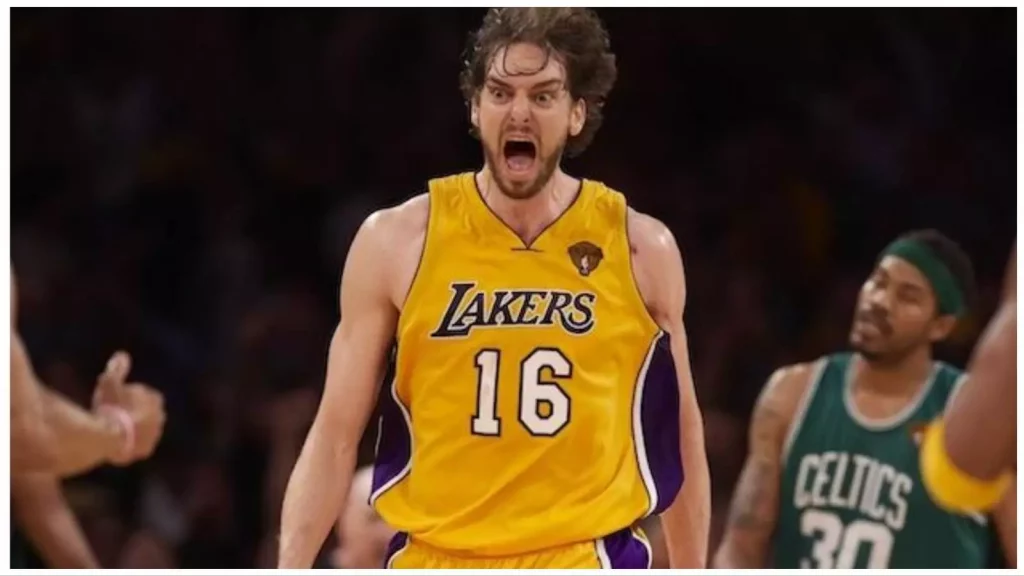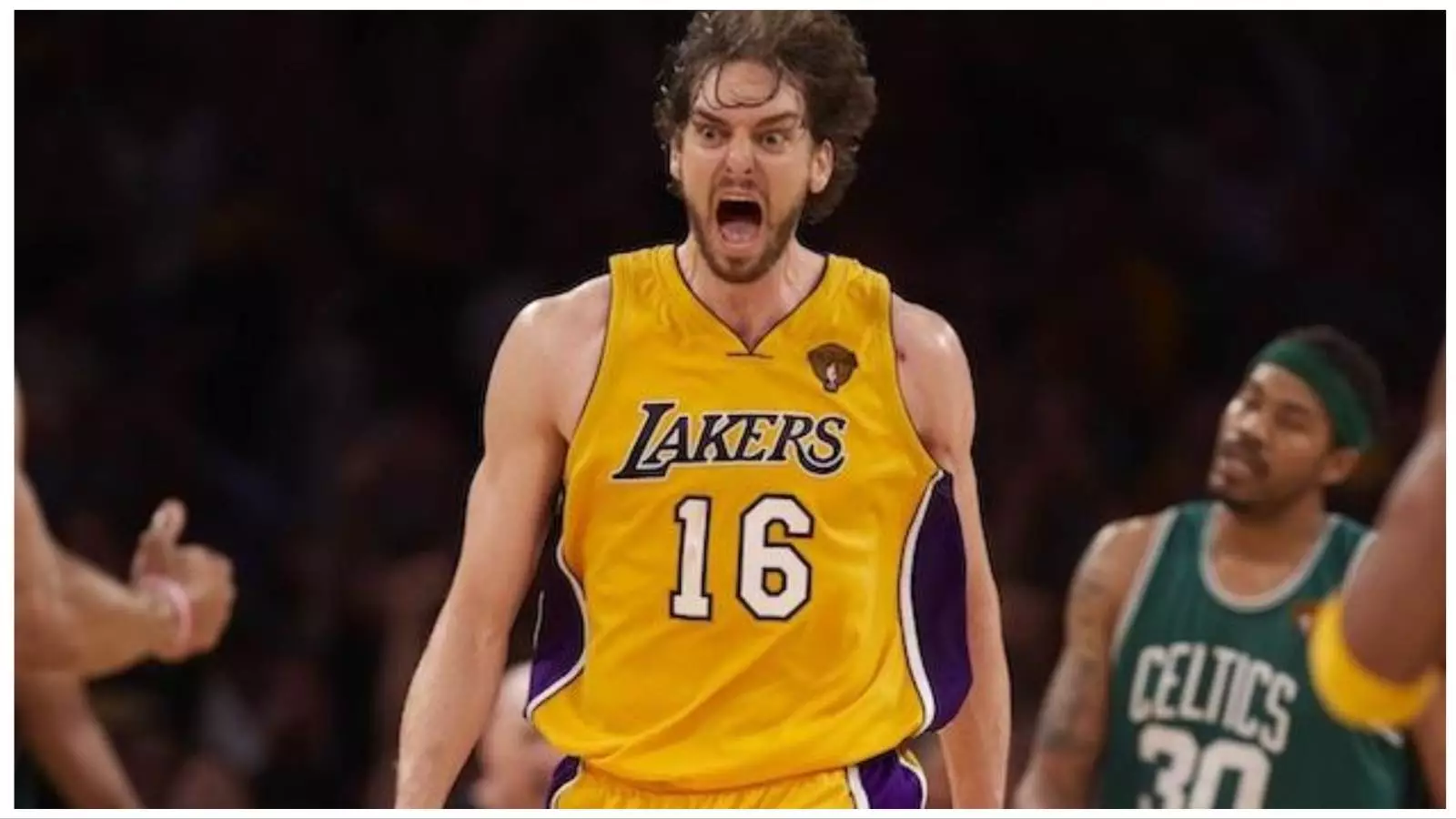 Gasol, who joined the Lakers in 2008 helped lead the team to three consecutive NBA Finals. Though, winning the championships titles in the years 2009 and 2010. Gasol's banner was revealed in a halftime ceremony of the Los Angeles Lakers game against the Memphis Grizzlies.
It was a breathtaking moment for the entire Staples Center arena as the ceremony began with Kobe Bryant's wife, Vanessa, introducing Paul Gasol and everyone present. In the introduction, she showed a video of Brayant where Kobe was seen expressing how eagerly he is looking forward to the day when Gasol would have his jersey retirement. Also Read: LeBron James praises his son Bronny's basketball skills, over some NBA players in the league right now
Paul Gasol and his long remembering legacy with jersey No. 16 of the Los Angeles Lakers
Watching Kobe's video, Gasol immediately turned into tears while standing stunned in one spot. He then addressed the crowd and said, "I'm just overwhelmed to see the faces here, all of you," Gasol said. "It's been my honor to wear this jersey, to play for this franchise, and to help this team. … I would have never in a million years believed a day like this could come. It just tells you to never say never. Just push yourself every day to be the best that you can be."
Further, during the ceremony, Paul thanked Vanessa Bryant, saying "Love you, sister. I'm proud to be your brother and proud to be an uncle to your girls."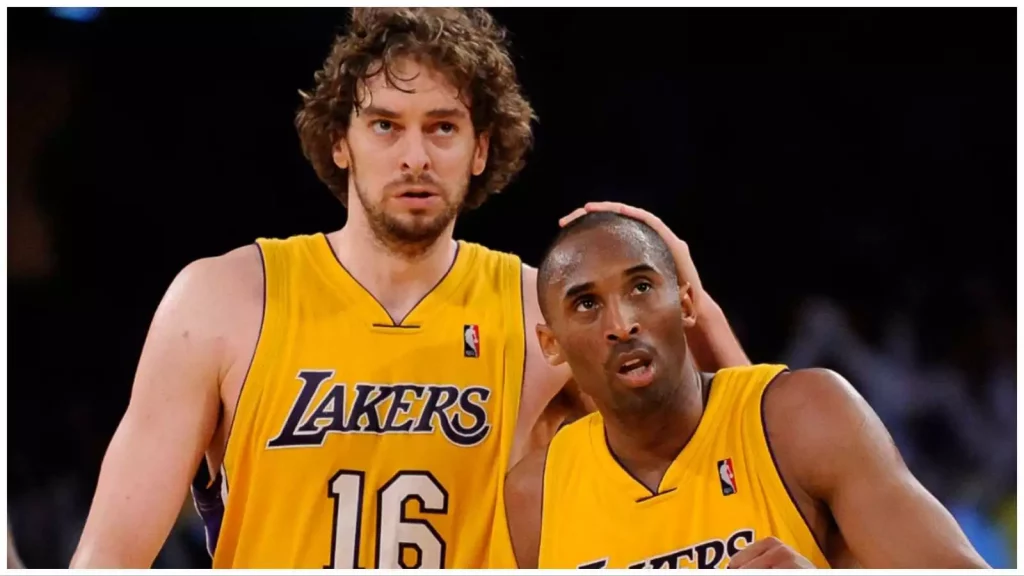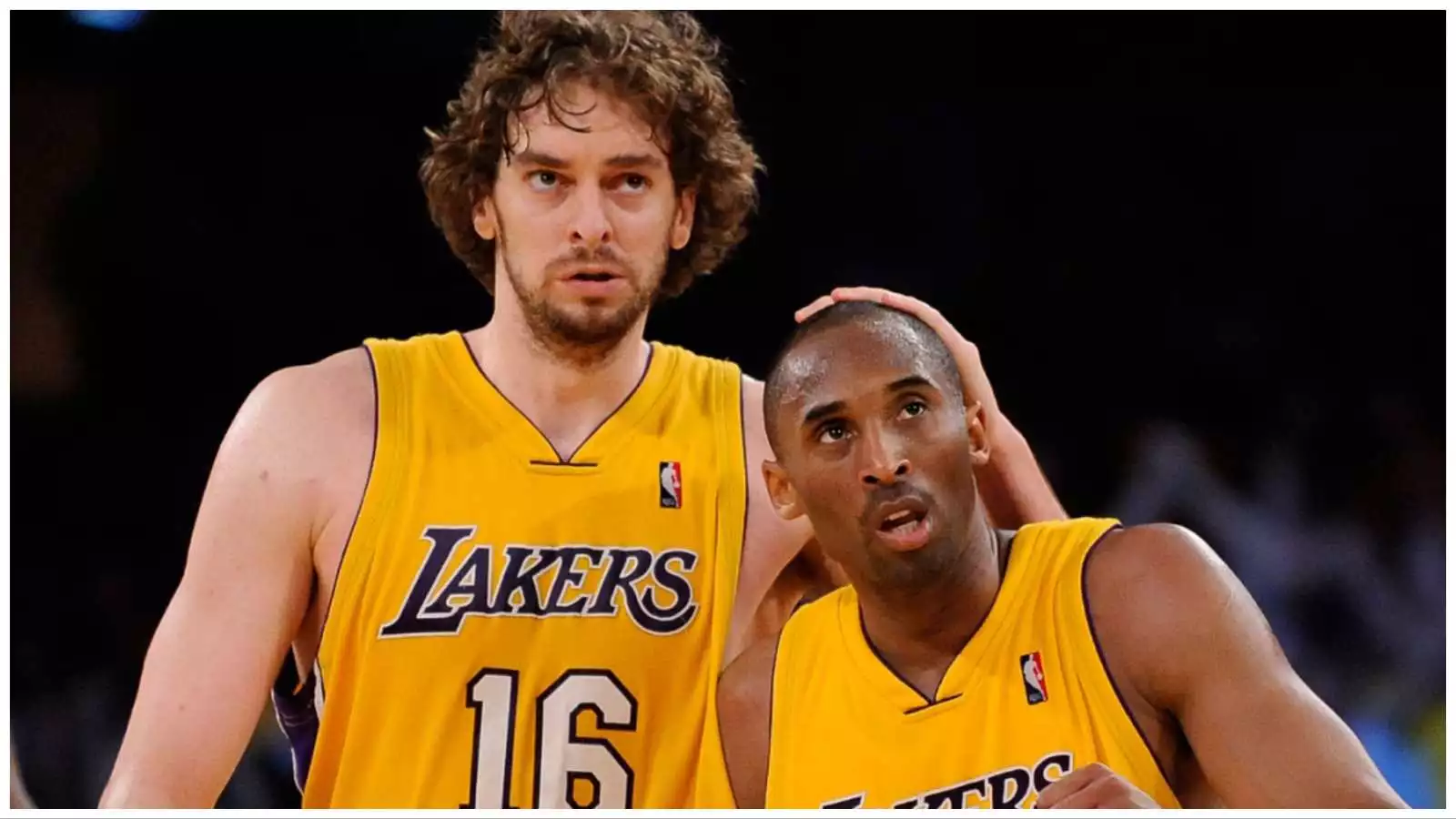 "I think I've done as good as I could to really embrace it and savor it, but tonight really exceeds any dream or expectation that I've had. It means so much, and obviously, with Kobe up there, it just adds something meaningful and powerful and sad and happy and painful and joyful. It's a lot of things."
"The excitement, the anticipation, the honor received, it's just so big that it's been hard to really take it in," Gasol said. "I have to keep reminding myself that it's a celebration. It's great. It's lovely. It's just great that you can experience this in your life." Also Read: Stephen A Smith says, " inexplicably atrocious," slams Golden State Warriors for its poor performance
Conclusion
Meanwhile, it was believed that the Lakers only retire the number of players in the Hall of Fame list. And if Gasol is a first-time finalist for the honor this year, then there is a high possibility of him making the cut.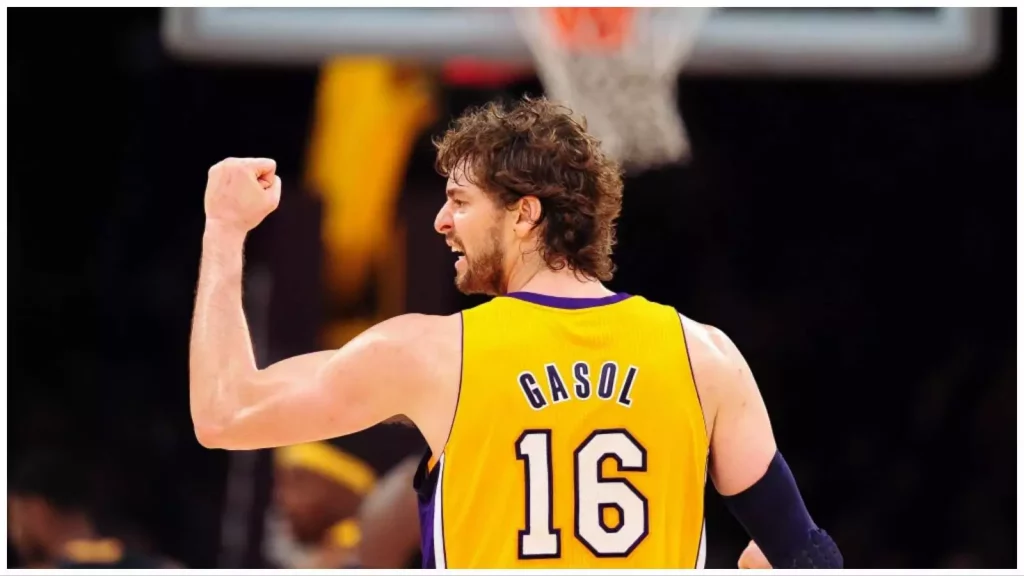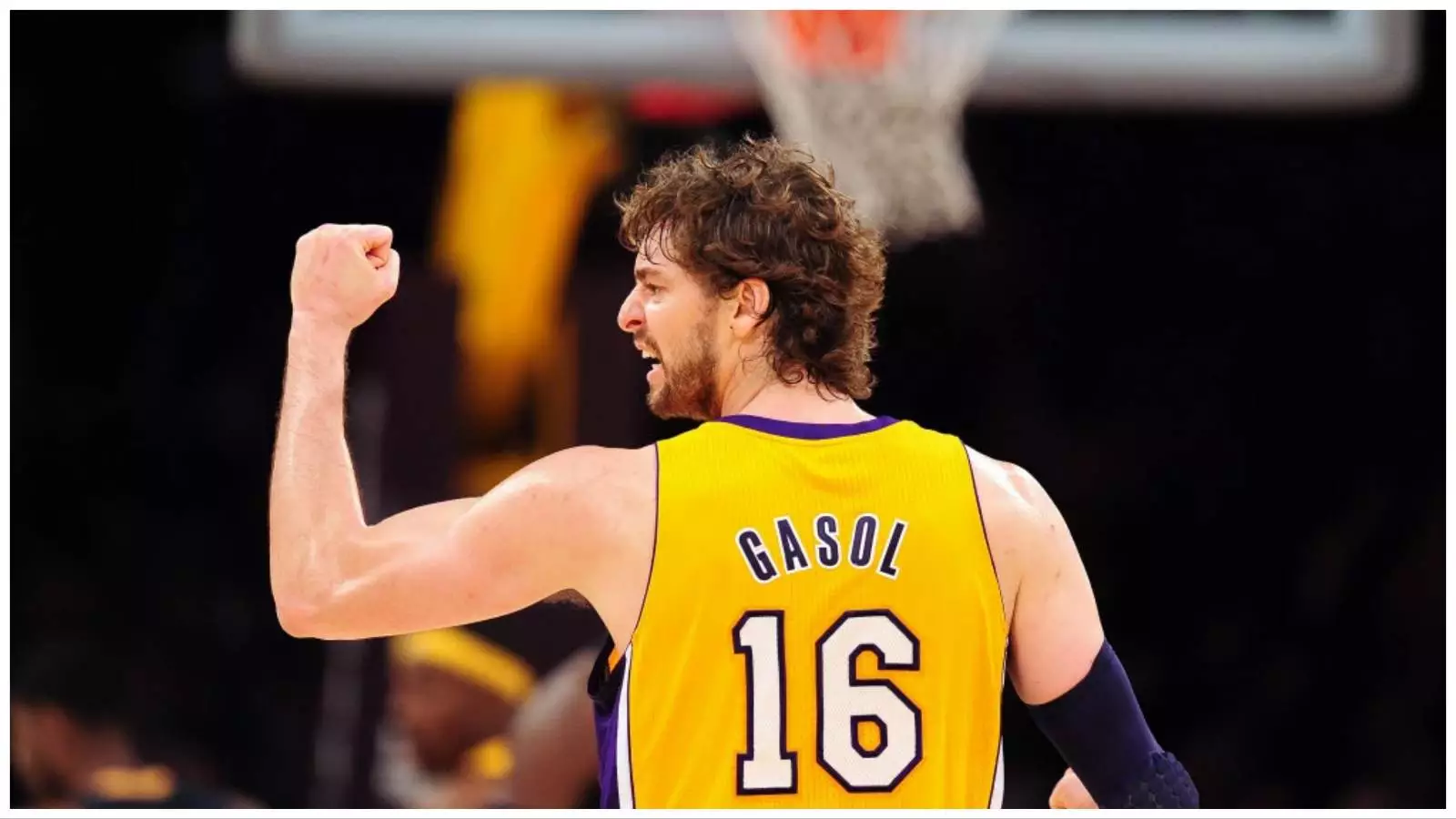 In the timeline of Gasol's entire career, he made three of his six All-Star games while he was playing with the Los Angeles. And during that time he averaged 17.7 points and 9.9 rebounds per game. Fans believe that Gasol's versatile game complemented Bryant's scoring prowess perfectly. And we all know that the two also formed a deep off-court friendship that endured until Bryant's death in 2020.
Gasol's jersey now becomes the 13th player jersey to be retired from the Los Angeles Lakers franchise, after some of the legendary players like Kobe Bryant himself. Also Read: Ja Morant might get "more stringent penalty," says Shams Charania adding to his suspension from Memphis Grizzlies
Thank you for reading it. Leave us a comment if you liked it.
Do follow us on: Google News | Facebook | Instagram | Twitter | Youtube | LinkedIn
Have a good day ahead 🙂