As the news of Kevin Durant starting with the Phoenix Suns spread across the internet. The formal introduction of him just happened six hours before the Suns game with the LA Clippers. The game certainly went with a loss for the Phoenix with 107-116 on the final board. Despite Josh Okogie and Devin Booker scoring 43 combined and with individual scores of 24 and 19 for the Suns.
The introductory press conference which was scheduled to welcome KD had some amazing welcoming gestures while he walked the stage. Following the conference further, the reporters started asking him questions that reminded him of his former team the Brooklyn Nets, and his teammates. Throughout the whole event, Durant kept mentioning his teammates and how he still misses them while also wishing them good luck for the coming future.
Also read: https://thesportslite.com/nba/news-nba-rumors-russell-westbrook-in-conversation-with-the-la-clippers-after-buyout/
Nets failure the previous season is certainly not what Kevin Durant wished for
During the conference, the media actively engaged with the president of the Suns, Mr. James Jones who lauded the former Nets star, Kevin Durant, and introduced him to the audience. He began talking about how he tried and was determined to build a team that was built for the Championships. And how the Phoenix has reached a point where they can have Durant, arguably the greatest player to ever play this sport.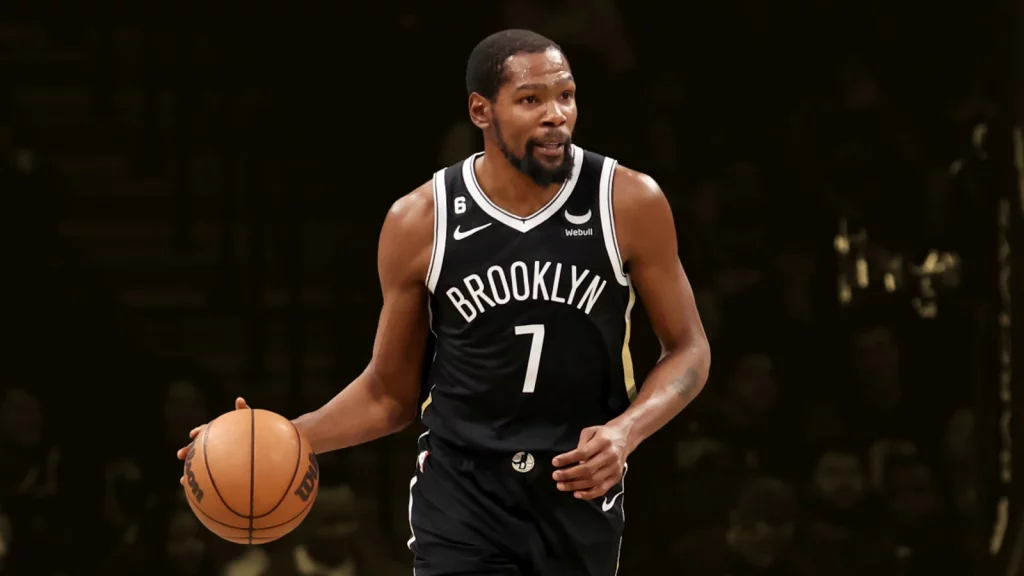 Also read: https://thesportslite.com/nba/nba-teams-that-might-see-big-changes-to-their-starting-lineups-in-the-future/
Going further with the conversation when a reporter asked Durant to sum up his time spent in Brooklyn, he got startled. After which he smiled and answered "It was a lot of ups and downs, but I loved the grind. And everybody in Brooklyn loved to grind too. So I built a family over there. They're going to always be a part of my journey. We didn't accomplish what we wanted to accomplish as far as winning a championship."
"But I enjoyed the grind. And everybody there, we tried our hardest every day regardless of what was going on in the media, what was going on with our teammates. Everybody who was in that gym, we grinded. So I love those guys. I get emotional talking about them, because that was a special four years of my career. Coming off of an Achilles, they helped me through a lot. It was terrible how some stuff went down, but at the end of the day, I love the grind. I wish them the best going forward. They got a bright future."
Again continuing with the question when the reporter asked why don't you think it worked there for you guys together? Durant answered "We just didn't get on the court enough. I think when you saw James, Kyrie, and myself, it was amazing basketball, for 17 games though. But in order for you to win a championship and be a great team, you need more time on the floor. It's another story about why we didn't get on the floor together, but we just didn't get enough time on the floor. And those are Hall of Fame players that I learned a lot from every day. I'm wishing them the best as well. It just didn't work out."
As the conference got ended with similar questions being asked to Kevin he never felt nervous about answering them. He smiled throughout the event and kept being humble to the audience.
Also read: https://thesportslite.com/nba/news-phoenix-suns-vs-los-angeles-clippers-final-injury-report-date-15-02-2023-is-kevin-durant-playing-against-detroit-pistons-tonight/
Thank you for reading it. Leave us a comment if you liked it.
Do follow us on: Google News | Facebook | Instagram | Twitter | Youtube | LinkedIn
Have a good day ahead 🙂